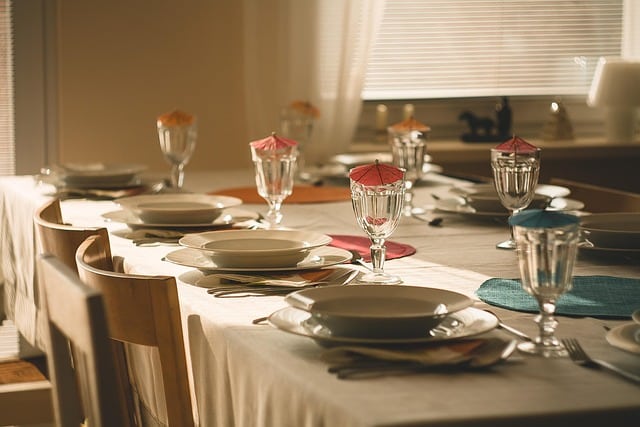 Dishes and glassware are delicate items that you must carefully handle, not only while using but also while moving. However, when it comes to their carriage or freight, they need extra care and attention. Due to their built material, which varies from expensive earthenware, porcelain, or bone china to cheaper options like glass or metal, you must preserve the makers' craftsmanship while planning to pack dishes for moving.
In this blog, our experts at Serenity Moving Services will show you easy methods for packing plates and the best way to pack glasses, bowls, ceramics, and more! We'll also cover essential tips and steps involved in packing and moving.
Before You Begin: Packing Material Checklist
Modern-day kitchenware is cost-effective, inexpensive, and fragile in nature. Therefore, it is necessary to pack them with care. You have to assess the dishes' make, material, and sizes. Modern-day kitchenware includes earthenware and laminated glasses that are prone to scratching and breaking. In contrast, expensive, less-used kitchenware includes stoneware and bone-china material, which are heavy and robust. So, a checklist for all the necessary moving steps is necessary. Here are some essential packing materials that you need before starting to pack this type of material–
Different sizes of boxes – Small to medium-sized boxes are preferred to pack dishes.
Customized Dish Pack Boxes – Double-walled Corrugated Box Cartons and Dish Pack Boxes.
Types of wrap – Bubble, foam, or Expansible Polystyrene (EPS) grains or Corrugated sheets.
Packing Tapes
Labels – "Side Up" or "Fragile" labels to note your boxes.
Glue
Other Miscellaneous Items – Permanent Markers, packing paper for overall wrapping, cutters, and scissors.
There are many shockproofing and packing materials available in the market. The materials mentioned above have different characteristics but are essential for packing and moving dishes and glassware. So, using a specific type of box and properly wrapping them pays off, in the long run, to keep them in mint condition while moving.
How To Pack Dishes And Glassware For Moving
The stress that could apply to your dishes during moving are shear, tensile, angular, and tension. The Bone China Dinnerware and Stoneware material dishes have better endurance for various types of pressures. However, earthenware and glass materials need fortified and shockproof packaging along with the following considerations:
The best way to wrap dishes and glassware for moving is by using insulation and shockproofing bubble wraps or paper between them.
Next, completely wrap and apply tape to cover all the edges of dishes and glassware with foam sheets. Doing this step will help to secure rims and edges.
Finally, wrap and secure each item separately to avoid collision or grinding.
How To Pack Plates For Moving
The plates and platters need grouping in the box to avoid grinding and unnecessary pressure. Here's how you can pack plates for moving–
Before stacking them in a box, wrap each item separately and arrange plates with similar dimensions and shapes. Then, secure the wrapping paper with tape.
After wrapping, place similar plate articles together to avoid bending and uneven pressures and seal with tape.
Another good option to pack plates and glasses is to use boxes with compartment cells.
Using paper pulp or old newspapers while wrapping can provide excellent insulation against friction and vibration.
Now, add the paper pulp at the base of the box and place the bundle of the plates vertically in the box.
Before taping the box, fill in the box with paper pulp and do not leave any space inside.
Lastly, put the label on the top of the box "fragile."
How To Pack Bowls and Ceramics For Moving
While packing bowls and ceramic items, sorting is necessary. Smaller bowls are placed inside bigger ones to save space, but wrapping and securing each bowl in double-lined paper or bubble sheets are essential to pack ceramics for moving. Moreover, ensure that the bowls and ceramics remain intact during movement. Now, try to use tapes for resistance against any shock. Here are some additional considerations for packing bowls and ceramics for moving–
For heavier items, grinding and collisions have a higher impact. So, use thicker foaming sheets or double-lined papers to absorb collision.
Normal boxes can tear off due to the weight of bowls/ceramics. So, always use a double-walled corrugated box.
Similarly, use small boxes to pack fragile items and bubble wrap for glass and ceramics.
Use packing tape to seal or airtight the boxes and bubble wrap for additional insulation along the box's walls.
Finally, mark the boxes with "side-up" and "fragile items inside."
Packing China Dishes and Plates For Moving
The packing of china dishes and plates needs relatively extra care. The reason is that these dishes are fragile and lack shock resistance. So, you will require additional packing material for stuffing to avoid spaces. Here's how you can pack china dishes and plates for moving–
Use bubble wrap or foam paper to wrap china dishes or plates and secure them with packing tape.
Take each item you wrap and tape and stack one over another.
The larger dishes or china plates should be placed lower than the smaller ones.
Note that the dishes and plates are fragile; therefore, pack the groups of similar items separately.
Drinkware should be stuffed with extra paper and then wrapped before arranging them in the box.
While putting the whole staked pack inside the box, do not leave space for movement, and secure the box with tape.
Remember to put the "fragile" sticker on the top.
6 Essential Tips For Packing Your Kitchenware
These days, several shifting and logistics companies have varying handling methods for each type of dish while moving. Generally, their packing and delivery services help to keep the dishes, materials, and build intact. Here are the essential tips to consider while you are packing your kitchenware (plates or glassware or china dishes or blows, etc.), especially if you want to keep them intact during movement or freight–
Secure the box package from bending, twisting, and abrupt force.
Keep the size and weight of the box-package light and easy to handle.
Clear the pathway, avoid long distances, and switch between carriers.
Lift and place boxes slowly, with extra attention and care.
Use additional shock-absorbing material at the resting place of the box in the delivery vehicle.
Label your boxes. It helps anyone handling your items be aware of the fragile items.
Contact Serenity Moving Services For Moving Fragile Items In Oklahoma
Once you have the checklist scribbled out and all your essential items packed, there comes the question of where and how to move them efficiently. Do not fret; Serenity Moving Services provides expert moving services in the Oklahoma region, especially for any fragile items that you would move from a kitchen, including dishes. If you need our expertise, contact us at (405) 437- 8243, and we will help you move your items in no time!
You must give extra attention to details and devise a plan for moving to a new place or shifting office. So, contact Serenity Moving Services if you need any assistance with full service moving. We can help you take over this stressful and time-consuming task and make this move a breeze. From packing, loading, transporting, unloading, and unpacking, our expertise and experience (of 10+ years!) allow us to move items locally (within the city) successfully or even long distances by ensuring you're at ease and completely satisfied.