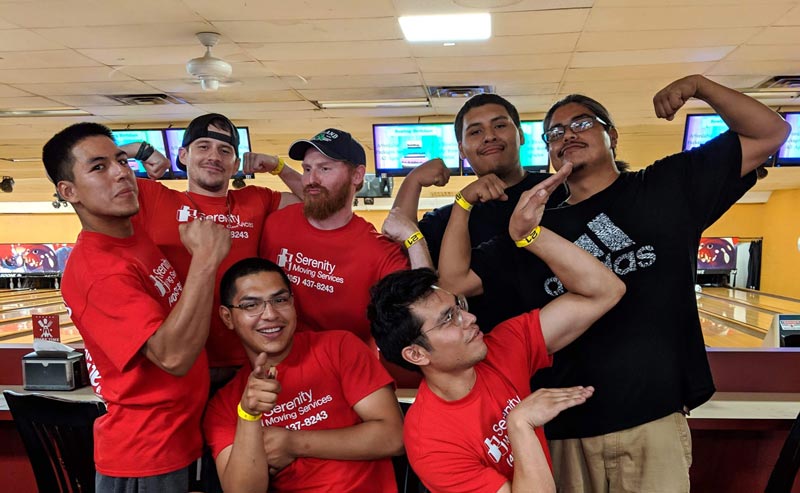 About Serenity Moving Services
Welcome to Serenity Moving Services, your number-one moving company in Oklahoma. Whether you are moving down the street or across the state, our movers are here to offer you dependable residential moving services at affordable prices. By treating your possessions as we would our own, we ensure that your items arrive in the same condition they were in when they left your former residence.
Affordable Pricing & Free Quotes
To make our moving services as affordable as possible, our local and long-distance movers offer various pricing options. You can contact us anytime to request a free quote, and we will be happy to provide a customized rate for moving services. In addition, you can rest easy knowing we always stand behind our work, and our movers will handle all your possessions with the utmost care.
Contact us today, to let our moving company handle every aspect of your upcoming move.
Our History
Serenity Moving Services started as a dream. After spending years working as movers for other moving companies, we decided the time was right to pursue that dream, and Serenity Moving Services became a reality in 2012. Whether you need long-distance or local movers, we bring with us the knowledge and know-how that many other moving companies lack; our movers have seen it all. While many other moving companies work for your one-time business, Serenity Moving Services and our movers work hard for your repeat and referral business; showing our customers, we truly care is all part of our business model. Today, we are proud to be the premier moving service provider in Oklahoma, and one of the few locally owned and operated moving companies around.
At our locally owned and operated moving company, our goal is to make people's moves less stressful. During our years of experience, we have made our processes as efficient as possible so your belongings get to your new property safely and on time.
We go above and beyond to ensure our customers' peace of mind. Each one of our local movers is carefully vetted and thoroughly trained so they can perform each task perfectly. Our company is also fully licensed and insured, so you know we're fully accountable for our work.
During our time in business, we have handled thousands of local relocations. We understand that the best experience comes from customized service, punctuality, and professional behavior–which are exactly what you'll find when you work with our moving company.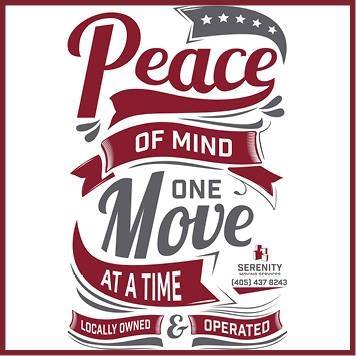 They are the best company ever! I have used them 4 times and I wouldn't ever hire anyone else in OKC.
These guys were punctual and communication was fantastic! Do yourself a favor and hire this company for your next move.
Serenity did a fantastic job! Their movers were quick but conscientious. They were referred to me and I will refer them to anyone who asks!
Thanks for a great job in breaking down, moving and setting up!  Keep up the standard 5 star service, friendly, professional and efficient, and you took great care of everything!
A pretty straight forward move, but with a couple really challenging pieces, and these guys worked through it safely, efficiently, and with a great attitude.  Highly recommend.