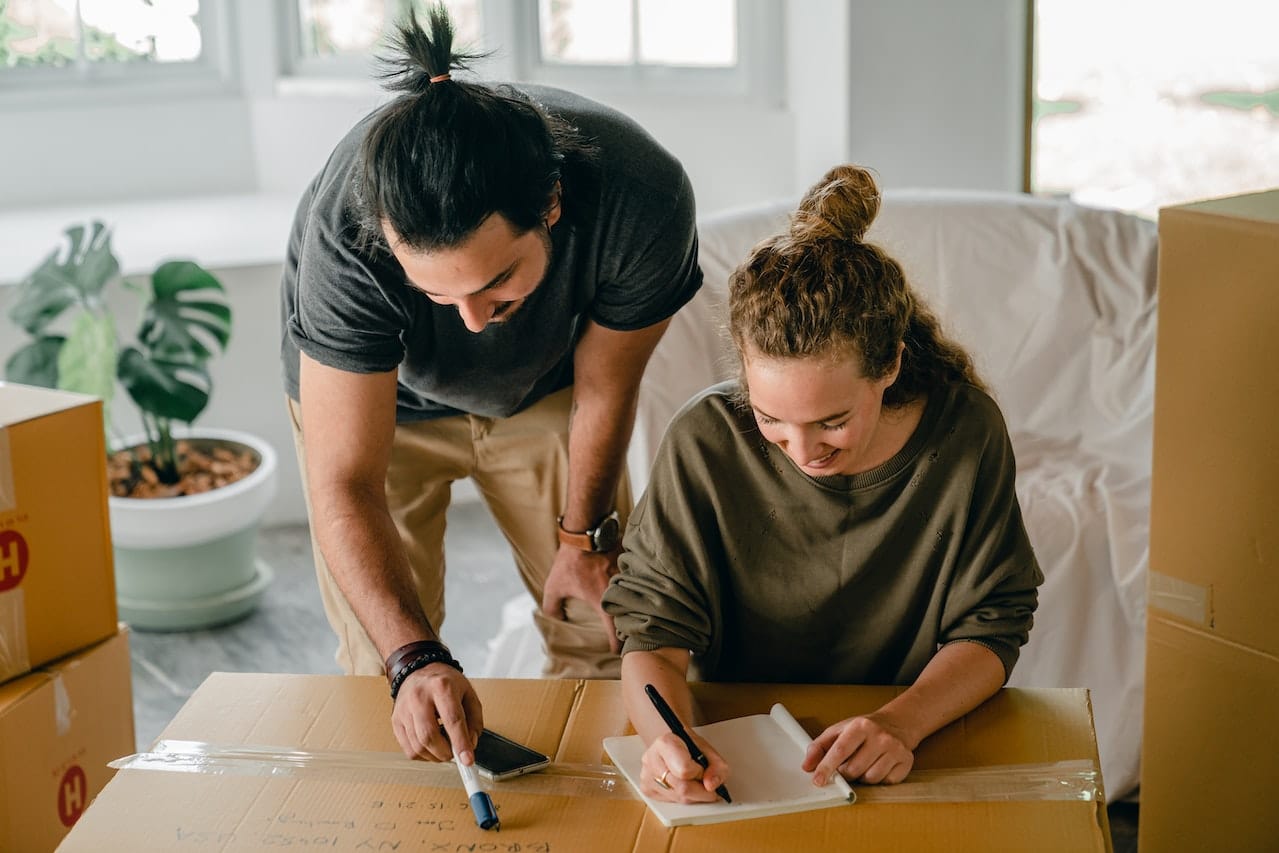 During the early and late 20s of your life, moving is quite easy. You can pack all your belongings in a few boxes within an afternoon and make your move. However, as you get older and start buying heavy furniture and other items, moving gets harder and requires a lot of preparation. But what if we say there's a way to make your move stress-free and manageable? It all starts with a comprehensive moving checklist!
We'll run you through the ultimate moving checklist below–
Pre-Move Planning
One of the red flags that the mover always gives is when they start their move 1 or 2 weeks before the actual move day. Your move should start approximately 2 months before your actual move date.
So the first step in this long-distance moving checklist is pre-move planning. A pre-move should start 8 weeks before your move. Before anything, you need to figure out and make a list of these things–
The distance of your move

Is your move interstate, intrastate, or international?

Your total amount of furniture and personal belongings

Items that need disassembly, such as a Heavy three-door refrigerator, home gym, etc.
Now that you are aware of your items, you need to do these things further–
Research and hire a moving company
Before finalizing your moving company, you need to research a few more moving companies. Ask them to come to your house and accurately estimate the packing and moving services. 
You also need to ask these questions your moving company–
Are you giving a binding quote?

Can you describe the circumstances of the extra fee, which can increase the final price? 

Is the pickup and delivery date guaranteed?

Can you explain your cancellation policy?

Do you charge extra for heavy items?

What's the cost of your packing and unpacking services?

Is there a damage fund for my belongings?

Is your moving company USDOT (U.S. Department of Transportation) registered?
Budgeting, packing, and decluttering
After you know all the price details, you need to start budgeting. Keep track of–
Your move estimate

Get a bill of lading

(Note: This bill is a legal contract with your mover)

Find out your employer's relocation policy and homeowner's insurance policy
Now, label and declutter your items from the packing-moving checklist. Labeling your pile of things as move, sell, donate, and discard is a great first move. You can host a garage sale or post items online for sale. This step will help you declutter your non-essential items from essential items.
One Month Before Moving
Jot down these steps before moving the checklist. You need to complete the following things in one month before moving.
Notify utilities and service providers
Before notifying, make a list of every institution that needs notification of your move. These organizations are:
Your office

The post office

Electric company

Water/sewer department

Cable and Internet company

Cell phone provider

Garbage Collector

Banks and credit card companies

I.R.S

Social Security Administration

Medical hospitals or programs and doctors

Insurance company

Voter registration

TSA Precheck

(if any)

Online shopping site

Magazine/Newspaper Subscriptions
Change your address
File change-of-address with the U.S. Postal Service and notify your new address to the institutions mentioned above. You can gather their phone numbers or website to submit or update your account information.
Schedule time off work/school
It's time to schedule your time off from work or school for the move week. If you have kids, take your cue to enroll your kids in a new school (if needed).
One Week Before Moving
Let's begin with the 3rd step in your moving checklist out of state.
Confirm moving details with the moving company
Book and confirm your moving details with the moving company. You should also see the fitting valuation coverage for your belongings.
Pack essential items
You must pack your essential items and your clothes in your suitcase. You should also refill any important medications before moving. Additionally, make extra copies of your sensitive documents like passports, car titles, social security cards, tax returns, etc., and keep them in your hand carry or purse.
Prepare appliances for the move
Empty, defrost, and clean your refrigerator 48 hours before the move. Then, you should pack your utilities like kitchen appliances, T.V., bed, wardrobe, and other items. If you have already applied for all moving services, your moving professionals will handle it. 
Take out your packing-moving checklist and see if you need to include anything.
Moving Day
For your moving day, start your day early. If you are handling any parts of the move yourself, give yourself enough time to do it.
Final walk-through of your old home
You need a clear path between your home and the moving truck for this step. If there's snow, take it out. If your neighbor has parked a car, ask them to move their vehicle. You can reserve a spot on the street with safe cones. 
When your moving truck arrives, confirm its USDOT number, as moving scams always happen. Then, prepare to walk through your old home last. Check out drawers, cabinets, and closets to ensure that nothing is getting left behind. 
Communicate with the moving company
Communicate with the moving company or professionals during the loading and unloading of your belongings. You can ask them to be extra careful about the items that can break. Monitor their progress as they provide the status and condition of your belongings. Check the driver's destination address and give the driver your phone number and email address (for emergencies).
Arriving at your new home
After arriving at your home:
Check off items while the movers unload a truck.

Answer and supervise the placement of your items, such as boxes or other heavy objects.

Prepare to fully pay for your moving service per your agreement's terms.

Before signing any documents, check if your belongings are missing or damaged. If it's damaged, ask for a refund.
After the Move
We are at the last step of the moving essentials checklist. 
Unpack and organize
After successfully moving your belongings to a new location, it's time to unpack and organize. Some moving services also assist in unpacking and organizing, so you don't have to feel stressed about it.
Update your address and services
If you've yet to update your address and services in some places, now is the time to correct it.
Post-move clean-up
Your old house: Never forget to clean the space before you leave your old home for new owners. Imagine yourself in their shoes and image picking after somebody else's trash. So as a responsible person, clean your items thoroughly after taking them out of the house. You can hire a housekeeping service to do it.
Your new house: If you've applied for a full moving service, removing the packing materials falls under your hired professional's jurisdiction. They will empty the boxes and other materials and clean the new space for you. But if you have just applied for full service, you can still get the post-move clean-up service via packing and unpacking services. 
Key Takeaways
Your ultimate moving checklist only lets you prepare for your big day, i.e., your move day. Remember that even with all the planning, you can still get stressed. Imagine if you didn't have your long-distance moving checklist; what would be your stress level? You would absolutely forget items and have a hard time organizing everything. So with this ultimate moving checklist, prepare for a stress-free move.