Local Movers in OK
Local moves are often underestimated. Just because a move is local doesn't make it any less hard or stressful.
Yes, the move may only be up a few flights within an apartment complex, or into a bigger house down the street, or, if you're a business, into a new commercial property across town. Even though the move is local, it doesn't change the fact it's still a move.
And moves mean uprooting what's become normal for you, relocating, and settling down in a new place.
You might start to feel the stress just reading this.
Don't let it stress you out, though. With Serenity Moving Services, our local movers are here to make any and all local moves stress-free for everyone involved.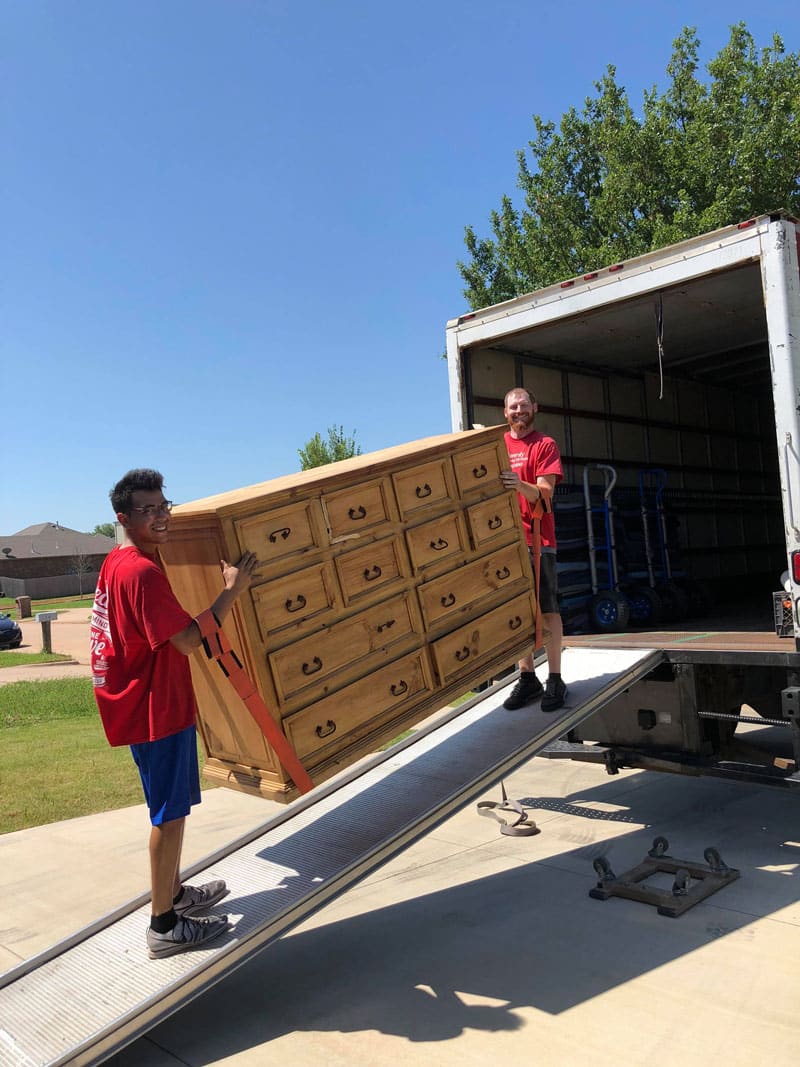 Local Moving Options
Serenity Moving Services is your answer to all of your local moving in all of our service locations in Oklahoma.
As a full-service, professional moving company, we can handle everything from the beginning of a move to the end or specific items you don't want to handle on your own. If you're concerned about packing & unpacking or loading & unloading, don't be. If you only need help with moving a big heavy item like a piano or gun safe, we've got you covered. We can handle it all, and we do it with the care and protection you should expect from a moving company.
Our services include:
Full Service Moving

Local Moving

Loading and Unloading

Packing and Unpacking

Commercial Moving

Gun Safe Moving

Piano Moving

On Premise Moving
If that's not enough, we've also got the right equipment and supplies, professional know-how, and we're extremely good at what we do.
Best Local Moving Company in Oklahoma
Yes, the above list may seem a bit overwhelming, but it's nice to know you have a team of professionals who afford you a lot of moving options you can choose from. More than that, you have a team in Serenity Moving Services you can trust to make your relocation seamless and smooth without impacting your life in any negative way. We're best local moving company in Oklahoma & are here to make your residential or commercial move as hassle-free as possible.
That's why we work with each of our clients to tailor their local move to meet their specific needs while taking into account budgetary concerns. Maybe you only need to get a piano across town. Then again, maybe you need to relocate an entire 60 office business. Yes, one move sounds more extreme than the other. That doesn't change the fact that both moves demand specific care and attention to detail to make each one successful.
We take each of our local moves seriously and treat them with the individual respect they demand.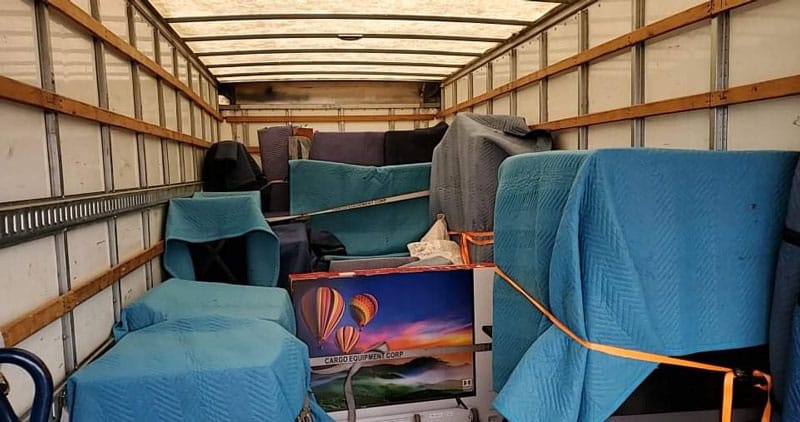 Movement of Local Businesses
If you're a commercial business in Oklahoma and considering a move, we're here for you. We routinely move:
Business Offices
Government Offices
Industrial Spaces
Schools and Universities
Restaurants and other Hospitality Businesses
Law Firms
Why Should You Consider Serenity's Local Moving Services?
If you've ever moved before, you know how stressful it can be. You also know it's far from fun.
Now, maybe there's one aspect of a move you dread more than others. For some, it's packing and unpacking. For others, it's loading and unloading. Or maybe it's all of them. In other circumstances, maybe you don't have the time or manpower to handle all aspects of the move yourself. This can be especially true for commercial moves that can't risk much downtime or being separated from inventory for very long.
With Serenity Movings Services, we can handle individual aspects of your move or all of them. If time is a big factor, we can either handle the move more swiftly or tailor aspects of the move that ensure certain benchmarks are made in accordance with your timeline requirements.
The larger point is, again, we'll work with you to tailor a local moving plan that satisfies all your needs and also ensures your move is seamless and as stress-free as possible.
You'll also be able to relax knowing your items are in good professional hands.
Our Commitment to You
There is no denying the fact that tackling any kind of move is a stressful event. Even rearranging a living room can be stressful. Uprooting your life and moving locally or long-distance is, itself, a major life change. If you know you don't have the time, patience, or you're in a place that prevents you from physically moving on your own, you should trust the professionals at Serenity Moving Services to handle your local moving needs.
In other words, we're here for you. Serenity Moving Services has the solutions to make your local move successful.
If you're in Oklahoma and looking for a moving company that hires local movers and specializes in a wide range of services, choose us. We'll treat your property like it's our own, with care, respect, and attention to detail throughout the moving process. Let us handle the stress and anxiety of your next move so you don't have to.
Lastly, our team of tenured professionals is also licensed and insured. Not to mention we're always on time and good at what we do.
If you're in need of local moving services in Oklahoma, contact us today! We can answer any questions you may have and provide a free quote right away.