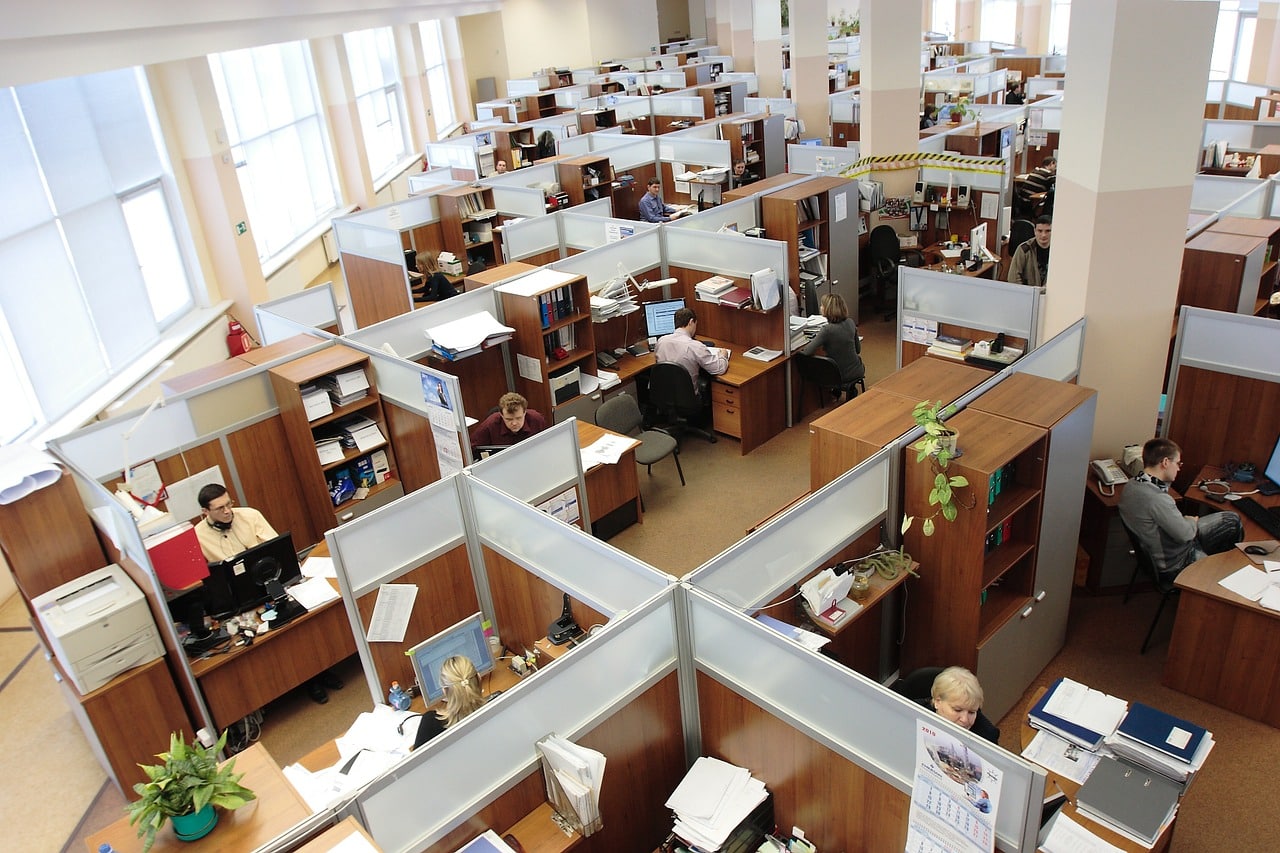 Planning an office relocation can be exciting because it signifies a new beginning. But moving an entire office isn't as simple as just packing boxes and changing your address. It is a complex task that requires managing various moving parts and coordinating with staff members. All the while, you must also ensure that it causes minimal disruptions to your daily business operations. Hence, for those without experience, planning an office move can be quite stressful. But worry not! This Ultimate Guide to Planning an Office Move will help you plan and execute a smooth and successful office relocation.
Understanding The Basics Of Corporate Office Relocation
Understanding the basics of corporate office relocation requires knowing the benefits of moving and all the challenges that come with it. Only then can you plan a move that makes everyone happy!
Benefits Of A Well-Executed Office Move
Office relocation is not just about moving office equipment. It is also a chance to make things better!
Transformed Workspace: Moving means a fresh start. You can fix issues you faced in your previous office and design a workspace that inspires your team and boosts productivity.
Motivate Employees: A new office can make your team excited and proud. They can be motivated to work better and put in extra effort.
Get The Best Talent: Moving to a cool place can attract top talent. Skilled workers want to be where things are exciting.
Attract More Clients: A better location can make your business look more important. And this could get you more clients and partners.
Key Challenges And Considerations 
While the benefits of office relocation are enticing, it can also get quite overwhelming. Hence, it is essential to recognize and address its challenges:
Keeping things running smoothly: Managing regular work tasks alongside packing, moving, and unpacking can be demanding. Hence, it is necessary to have a well-thought-out plan to manage both.
Helping employees through the change: Office relocations can be disruptive and confusing for employees. So, it's vital to talk to them and resolve their concerns.
Protecting valuable stuff: Delicate electronics and specialized machinery can get damaged while moving. To prevent this, consider hiring reliable office equipment movers who carefully handle these items.
Choosing the right office relocation services provider: Picking a good office relocation services provider really matters. It is advisable to opt for an experienced company that can handle every aspect of the move (i.e., from packing to loading, transportation, and unloading).
Watching your budget: Moving an office costs money for things like office equipment movers, possible renovations, and new technology. To avoid overspending, make a detailed budget and stick to it.
Creating Your Office Moving Timeline
When planning an office move, the first step should be creating a comprehensive office moving timeline. An office moving timeline refers to a roadmap to guide you through every stage of the move and ensure tasks get completed in a logical sequence.
A well-structured and logical timeline will help you allocate resources effectively, prevent potential issues, and keep everyone involved on track. Ideally, it's best to create this timeline at least six months in advance to allow adequate time for planning.
Steps To Develop A Detailed Moving Schedule
The appropriate office moving timeline will differ depending on each office's needs. But here is a general guideline that you can modify to suit your requirements.
Early Planning (6-9 Months Before Move): Gather a team to help with the move, decide on a budget, and define the scope of the move. Also, check the new office space for things like plumbing, cables, and wiring to make sure everything works well.
Preparations (3-6 Months Before Move): Now it's time to prepare for the move. Start by organizing things and removing those that you won't need in your new office. Make a plan for where things will go in the new office and list everything that needs moving. Also, reach out to reliable office relocation services providers well in advance to get quotes and discuss your needs.
Finalization of Plans (1-3 Months Before Move): Confirm the moving date and sort out all the details with your chosen office relocation services provider and your IT experts. This is also the time to notify your clients, suppliers, and employees about the upcoming office relocation.
Moving Day and Beyond: On the day of moving, supervise the loading and unloading of all items. Check the inventory for lost or damaged items. Set up important systems and services in the new office and plan for any changes or improvements you want to make after the move.
Steps To Plan A Successful Office Relocation 
Taking a series of strategic steps is crucial in planning a successful office relocation. These steps are:
Assess your moving requirements: Understand how much space you will need in your new office. Look at it futuristically and make a detailed plan for the new office layout.
Make a wise budget: Making a good budget includes paying for the movers, setting up the new office, and unexpected miscellaneous costs.
Choose a reliable office relocation service provider: Do your best research and hire a reputable office relocation service provider. Go with someone who has a track record of successful moves. You can do this research by obtaining quotes, comparing services, and considering customer reviews.
Keep everyone in the loop: Make sure your employees, vendors, and your office relocation company are in the loop all the time. Everyone should stick to the timeline and be notified if there are any changes in the plans.
Pack and label properly: Pack your things in an organized way. Put clear labels on boxes to say what's inside and where they should go in the new office.
Handle IT equipment carefully: Make sure your computers and other equipment are disconnected, moved safely, and set up again in the new place. Get everything working again as soon as possible.
Set up your new workspace: Plan how to arrange desks and furniture to make the most of the space. Think about making it comfortable and easy for everyone to work.
Test Everything: Try out all your equipment and make sure everything works well in the new office. If there are any problems, fix them quickly so everyone can carry on working.
Crafting Your Moving Office Checklist
To make your office relocation go smoothly, you need a thorough checklist of the tasks to be done. To make it more organized, divide the moving office checklist into three parts.
Part 1: Pre-Move Phase
Some steps to follow through in the first phase of moving are–
Find and hire a trustworthy office moving company.
Have a team to oversee and manage the move.
Create a budget and allocate costs accordingly.
Make a detailed list of inventory, including supplies, equipment, etc.
Get rid of useless things that don't have a place in the new office.
Notify all the stakeholders about the relocation.
If necessary, talk to your employees about their commute to the new office.
Make sure all your employees are in constant communication with you about their potential reservations with the move.
Part 2: During-Move Phase
Supervise the packing and loading of items onto the moving trucks.
Maintain communication with the designated person in charge of the office relocation services provider.
Make sure valuable and delicate equipment is moved safely.
Oversee the unloading and placement of items in the new office space.
Coordinate with IT professionals to set up technology systems and networks.
Make sure the list of items is correct as they get unpacked.
Part 3: Post-Move Phase
Thoroughly inspect the newly moved office items for any damages or issues. 
Arrange furniture and things as planned in the layout.
Test all computers, phones, and equipment.
Address any immediate concerns raised by employees regarding their new workspace.
Update your new business address on all official documents, websites, and online platforms.
Gather feedback from employees about their new workspace and address any ongoing concerns.
Celebrate the successful office relocation with employees and stakeholders.
Contact Serenity Moving Services For Office Relocations In Oklahoma
By following this guide and the office moving checklist, you can confidently navigate the complexities of planning an office relocation. And if you require office relocation services in Oklahoma, look no further than Serenity Moving Services. Whether your move is short or long distance, our team is here to provide reliable and budget-friendly office moving support, so contact us to learn more. We take care of your office equipment and belongings just like they're our own and guarantee they will reach your new office in the same condition as they were in the previous one.